In August 2020, HOME WORKS! launched a comprehensive initiative with one school—the Patrick Henry Downtown Academy in St. Louis. With "Getting Patrick Henry Connected," we set out to provide everything one school needed to keep kids and families engaged and connected to whatever community resources they needed. This project went well beyond our typical engagement with a school, as we aimed to:
Connect the school and its families to community stakeholders such as city services, utility companies, nonprofits, university academics and local businesses

Enhance the capacity of the school and families through a support team of more than 50 volunteers

Empower parents to support and advocate for their children's education

Build proven, successful processes for enabling and supporting remote learning among disadvantaged students

Document the interventions and impacts to share locally and nationally
---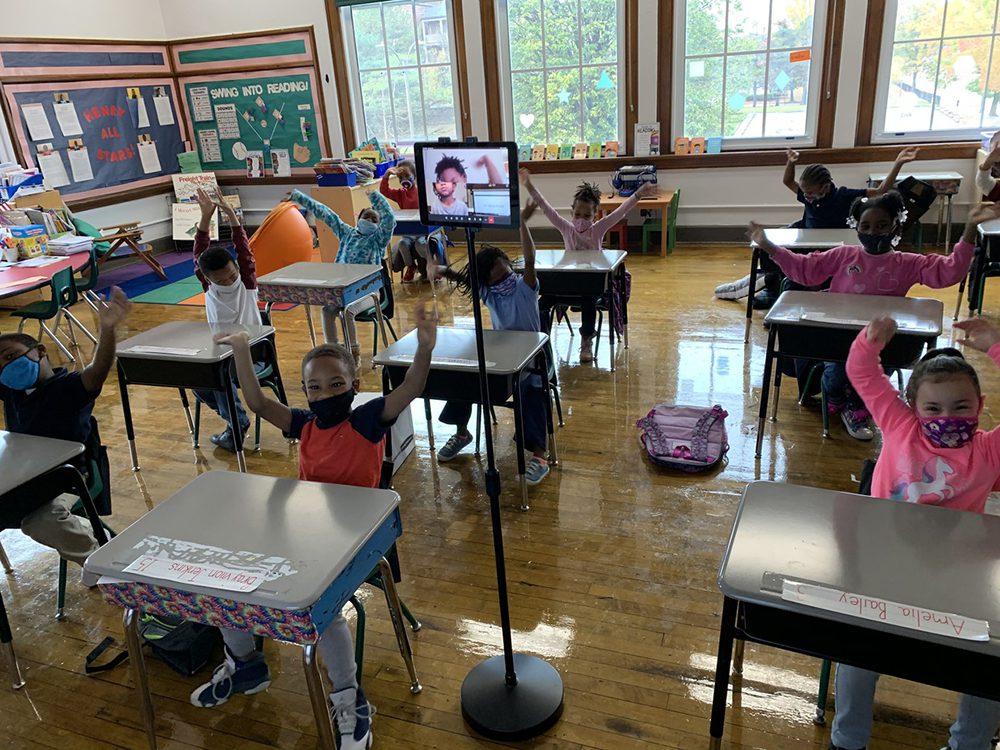 ---
We were successful in many ways. We rallied more than 800 volunteer hours, and distributed more than $3500 in groceries, as well as hundreds of books, headphones, iPad stands, desks, and other supplies that allowed students to fully participate in virtual learning. With the help of a nonprofit community partner, we provided technology training to families, and we led interventions to improve attendance. We held weekly workshops on Zoom with parents.
Along the way we learned that:
Families want to be involved but often are stretched thin with working and caregiving

While volunteers are critical to expanding capacity, a volunteer coordinator also is needed to ensure that volunteers are focused

It takes some effort and understanding to access community resources—but they are out there and available, often just waiting to be asked for their expertise and support. In other words, "If you don't ask, you don't get!"
To help more schools and communities learn from our work, we have developed a series of tools and recommendations—an online "Playbook" if you will—for recruiting volunteers and getting schools and families connected to each other and to their communities.
We've organized our Playbook in three digestible "chapters." Each one includes resource links that can be adapted for any school, school district, or local non-profit. You can scale our ideas up or down to meet your particular needs and available resources.
Whether you're a school district, a teacher, or a volunteer leader or individual volunteer, there's a lot you can do to help kids and your community.
We hope you'll explore these materials and find ways to make them work for you.
---
"In this day and age, internet access is as essential as having pencil and paper. It should be a civil right, like turning on the faucet and seeing water flow, or flipping a switch and having electricity. "
---
Did you know?
Chronic absenteeism—which is defined as missing 10 percent or more of school days for any reason—increased during the pandemic to twice or even three times that high. As a result, experts say some kids will have lost as much as a year of learning.
---