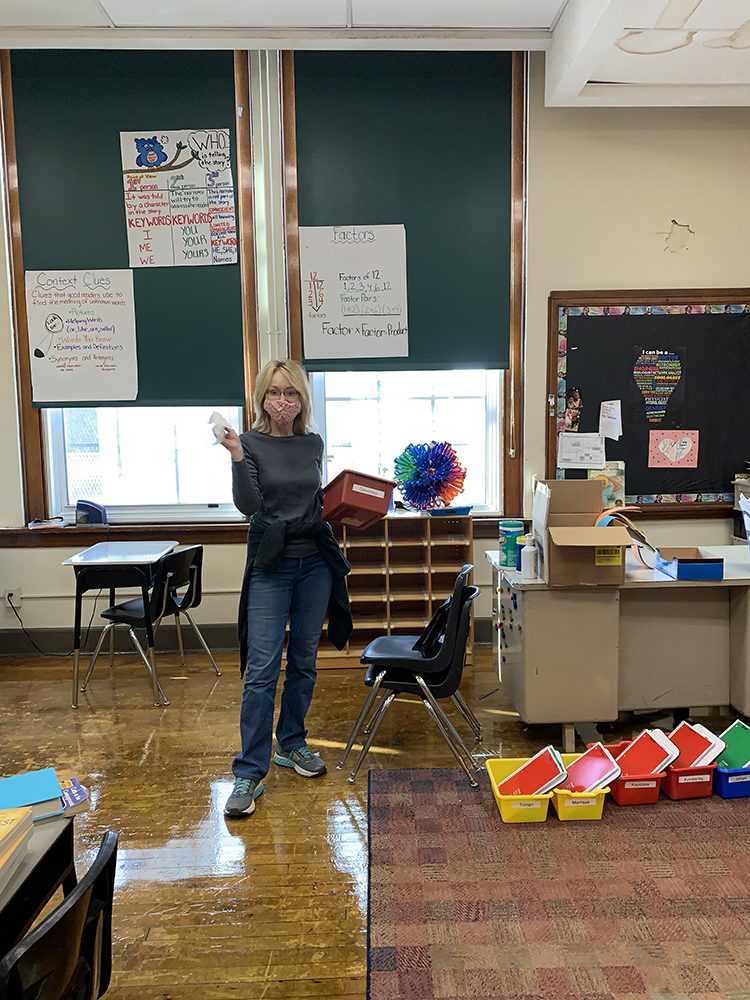 Volunteers were critical to helping Patrick Henry teachers and families cope with the pandemic.
But before a school district, school, or non-profit organization can recruit and mobilize volunteers, it's important to first work with your school to learn what it needs. Then, all partners working together (school leaders, teachers, non-profits) can create a support plan to steer volunteers to the areas where they will make the biggest difference.
To determine what the school needs most, this needs assessment can be helpful as you talk with a school to see not only what it needs, but what obstacles there are to overcome.
HOME WORKS! and its partners utilized volunteers to help with many things. With as few as one or two hours a week, volunteers:
Locate students and families whose correct email addresses or phone numbers are missing

Clean and organize classrooms to be ready for students to return

Prepare school materials and deliver them to families

Confirm that iPads or other electronic devices are delivered and up and running

Create a

Buddy Program

to build positive and consistent relationships with students and their families

Support school orientation and other events for families
HOME WORKS! has tools and resources to help your community find, recruit, and train volunteers. Our tools also can help you continue to grow your team, build relationships, and keep your amazingly important and valuable volunteers coming back, and back, and back.
The most successful volunteers are available, dependable, curious, responsive, persistent, compassionate, enthusiastic, flexible - and are active listeners. They will anticipate what is needed, and recommend solutions as problems come up.
Volunteers are often surprised to learn that teachers face many challenges in finding and communicating with families. Some families don't answer phone calls from the school or district because they...
think it's negative news about their child,

don't recognize the phone number,

don't have time because they are overscheduled with work and caregiving, or

may have had a bad experience in school themselves.
Also, they may not have easy access to email.
It can take many steps to locate and inform each family about orientations, supply pick-up, schedule changes, and more.
Volunteers can help teachers and families connect. If the first round of calls and emails don't get through, they can keep trying. They can even knock on doors. Unfortunately, most teachers and other school personnel are already stretched and do not have time for this crucial work.
---
"We arranged for volunteers to help make phone calls, gather missing contact information, and inform families about upcoming orientations. Attendance improved immediately!"
---
"About 10 volunteers came every day of orientation week to help register families, collect their feedback through a survey, and do various other tasks like set up our classrooms and prepare school materials. By the time school started, we had reached all but five of our families, and our teachers had time to 'relearn' how to teach. We couldn't have been as prepared as we were without the dedication of HOME WORKS!."
---