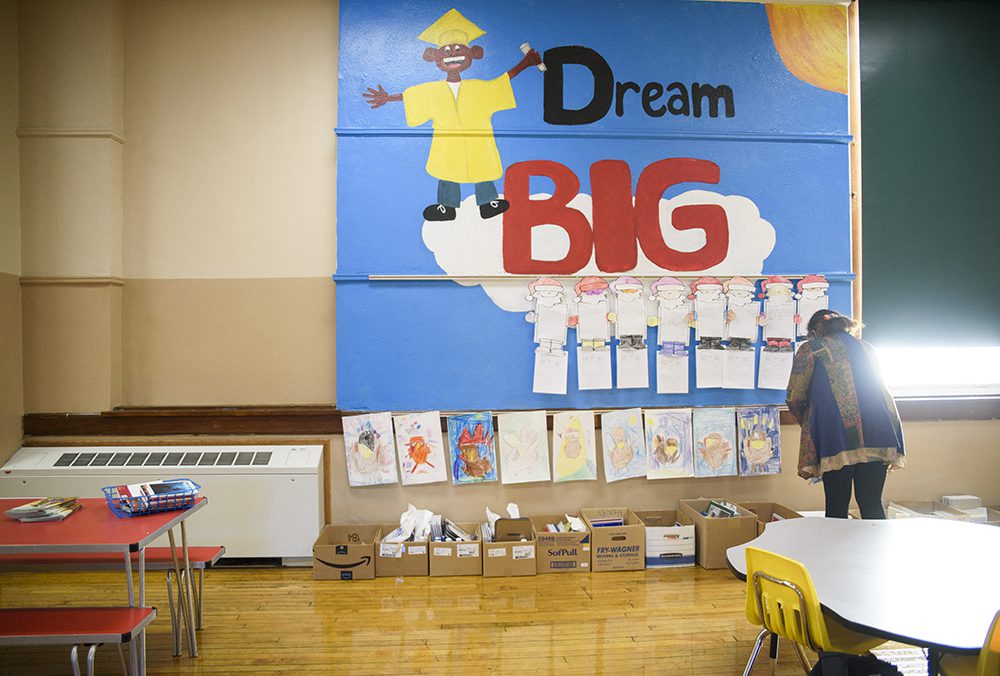 ---
---
---
Beginning in August 2020, when COVID-19 made it clear schools would not be meeting in person, HOME WORKS! - a local 501(c)3 non-profit - built upon its existing five-year relationship with Patrick Henry Downtown Academy, a St. Louis Public School serving 237 Pre-K-5th grade students in 165 families, to initiate a new comprehensive program: Getting Patrick Henry Connected.
Patrick Henry's student body is 98% African American, and 100% receive free or reduced meals. The vast majority of kids read below grade level. Though 80% of families live within walking distance of the school—most within the subsidized housing developments that surround the school—there still is a 40% mobility rate (a measure of the number of students moving in and out of a school in a given school year). It is common for Patrick Henry's parents to be working several jobs. If it were not for school-provided hotspots, most families would be living without internet access.
All of these factors made it very difficult for Patrick Henry's teachers and leaders to achieve consistent communication with the families they serve, and/or to earn the trust and engagement that are critical to student success.
For all of these reasons, HOME WORKS! identified Patrick Henry Downtown Academy as a potential partner for a comprehensive experimental program to provide every Patrick Henry student, family, and teacher with the tools, resources, and skills to thrive during and after the pandemic. The superintendent and principal agreed to partner with us, and fundraising ensured that we would have the resources we needed. We recruited volunteers, dedicated two staff members from our team, and reached out to community partners and stakeholders including the local utility company, nonprofit organizations, and university academics who agreed to write a workbook and case study about the project.
Getting Patrick Henry Connected has been a Big Hairy Audacious Goal, or BHAG—a long-term goal that can change the very nature of an organization's existence. A BHAG is nearly impossible to achieve without consistently working outside of a comfort zone and displaying commitment, confidence and even a bit of arrogance. BHAGs are exciting, tangible, and something everyone just "gets" without any further explanation. The driving element of a BHAG is willingness to completely change your mindset and commit to doing something differently from the way it has been done.
Getting Patrick Henry Connected has been a school-year-long partnership between HOME WORKS! and Patrick Henry's teachers, parents, and the community. Each of our strategies was informed by our commitment to student success.
Getting Patrick Henry Connected was designed to:
Connect the school and its families to community stakeholders such as city services, utility companies, nonprofits, university academics, and local businesses

Enhance the capacity of the school and families through the support of a team of almost 70 volunteers and a volunteer coordinator

Empower parents to support and advocate for their children's education

Build proven, successful processes for enabling and supporting remote learning among disadvantaged students

Document interventions to share locally and nationally
Explore these pages and the resources we've created for school leaders, teachers, nonprofits, and community partners to learn how to better serve the students in your own community.
---