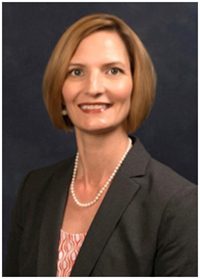 As Chief Program Director, Laura serves HOME WORKS! through program improvement and growth by working very closely with the CEO, COO, Data Manager, and the Program Directors assigned to HOME WORKS! schools. Laura's responsibilities include program development, growth, and overall management. She also leads continuous quality improvement initiatives and the integration of best practices within the program.
Dr. Laura Brock has been a dedicated educator for over 25 years, serving as a teacher, principal, executive director of professional development, director of adult learning and program evaluation, assistant superintendent for curriculum and instruction, and education consultant. Her education at Iowa State University includes a Bachelor of Science-1986 (Elementary Education), Master of Science-1993 (Education Administration), and Doctor of Science-2000 (Education Administration). She is passionate about leading and supporting the work of teachers and administrators in areas such as Common Core State Standards, 21st Century Learning, standards-based grading, assessment, curriculum development, Professional Learning Communities, classroom management, research-based instructional strategies, program evaluation, and Response to Intervention. Dr. Brock has worked in districts ranging from urban to suburban, sizes from 1200 to 50,000 students Her driving force for school improvement is based on what is best for children through the growth and development of amazing educators. Working with HOME WORKS! provides further opportunities to engage with teachers and school leaders in ways that improve outcomes for students through enhanced parent engagement.
She is married to Roger Brock and has two daughters, Elizabeth and Katherine. A positive outlook and sense of humor help Dr. Brock keep everything in perspective.