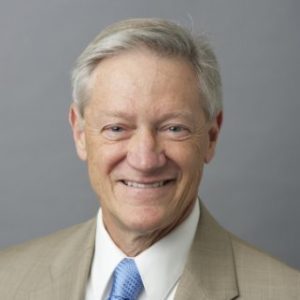 Larry Grieshaber is the Chief Operating Officer (COO) of HOME WORKS! Larry ensures the organization is living its operating principles and core values. As an essential member of the leadership team, Larry is responsible for developing, maintaining and maximizing internal operating processes, financial management strategies, and a performance culture among a group of diverse, talented individuals.
Larry joined HOME WORKS! in 2017. After earning his Ph.D. from Purdue University, he taught at a number of colleges and universities, most recently at Maryville University. Among his several positions at Maryville he was Director of Programs in Healthcare Management and Director of the Office of Sponsored Programs and Accreditation. He is now Professor Emeritus. In addition, he serves as a member of the Peer Review Corps of the Higher Learning Commission.
Away from HOME WORKS!, Larry volunteers with the Missouri Coalition for the Environment and the Webster Jazz Festival.